I've uploaded 100 videos to my YouTube channel! To celebrate, I challenged myself by putting together some encouragement for anxious travelers. Click the photo below to watch the video, or scroll through for Pinterest-worthy pics and 100 encouraging ideas!
1. "Close your eyes and imagine the best version of you. That's who you really are." -C. Assaad
2. "When life puts you in tough situations, don't say 'why me', say 'try me'." -Miley Cyrus
3.
4. "If you have good thoughts, they will shine out of your face and you will always look lovely." -Roald Dahl
5. "Doing what you like is freedom, liking what you do is happiness." -Frank Tyger
6.
7. "Inhale the future, exhale the past." -Unknown
8. "When you let go, you're creating space for something better." -Unknown
9.
10. "Take time to do what makes your soul happy." -Unknown
11.
-Nicole Reed
12. "You don't have to see the whole staircase, just take the first step." -Martin Luther King, Jr.
13. "No one can help everyone, but everyone can help someone." -Ronald Reagan
14.
15. "Everything you've ever wanted is on the other side of fear." -George Addair
16.
-Joel Osteen
17. "Happiness is letting go of what you think your life is supposed to look like and celebrating it for everything that it is." -Mandy Hale
18. "So far you've survived 100% of your worst days." -Unknown
19.
20.
21. "Anxiety lies. There is no doom incoming, and you're managing everything just fine." -TheLatestKate
22. "Small acts, when multiplied by millions of people, can transform the world." -Howard Zinn
23. "Right now, there are people all over the world who are just like you. They're lonely, missing someone, they have painful secrets, they wish, dream, hope, they look out the window of the bus watching the people, wondering what they've been through. They wonder if there are people out there like them. They're like you and could tell them everything and they could understand. You're never alone." -Unknown
24.
25.
26.
27.
28. "Happiness can be found in the darkest of times if one only remembers to turn on the light." -Dumbledore
29. "Forget all the reasons why it won't work and believe the one reason why it will." -Unknown
30.
31.
-Les Brown
32. Vera Wang designer her first dress when she was 40. It's never too late.
33. At 25, Mark Cuban was a bartender sleeping on the floor of a shared apartment. It's never too late.
34. Morgan Freeman landed his first major film role at 52. It's never too late!
35.
36. "Life is to mysterious to take to serious." -Mary Engelbreit
37. "Be where your feet are." -Unknown
38.
-Theodore Roosevelt
39. "Life may not be the party we hoped for, but while we're here, we should dance." -Unknown
40.
-Conan O'Brien
41. "The secret of change is to focus all of your energy not on fighting the old, but on building the new." -Socrates
42. "I am a citizen of the world and my nationality is good will." -Socrates
43. "Wisdom begins in wonder." -Socrates
44.
45. "Every adventure is worthwhile." -Amelia Earhart
46. "We were wanderers from the beginning." -Dr. Carl Sagan
47. The phrase "do not be afraid" is written in the bible 365 times. That's a daily reminder to be fearless.
48. "Adventure is not outside man, it is within." -George Eliot
49.
50. 
51.
52.
53. "You don't inspire others by being perfect. You inspire them by how you deal with your imperfections." -Unknown
54.
55.
56. "You force yourself to get up, you force yourself to put one foot in front of the other, and goddammit you refuse to let it get to you. You fight, cry, curse, then you go back to the business of living. There's no other way." -Elizabeth Taylor
57.
58.
59. "An optimist is someone who figures that taking a step backward after taking a step forward is not a disaster, it's more like a cha-cha." -Robert Brault
60.
61. "You may say I'm a dreamer, but I am not the only one." -John Lennon
62. "In the end, the love you take is equal to the love you make." -The Beatles
63.
64. "There is some good in this world, and it's worth fighting for." -J.R.R. Tolkien
65.
66. "If plan A fails, remember you have 25 letters left." -Chris Guillebeau
67. "Today is a good day to try." -Quasimodo (from Disney's Hunchback of Notre Dame)
68.
69. "You only fail when you stop trying." -Albert Einstein
70.
71. 
72. "Mistakes are proof that you're trying." -Unknown
73. 
74. Today is a good day for a good day.
75. 
76. 
-Alice In Wonderland
77. 
78.
79. "If your nerve deny you, go above your nerve."
80. "It's not necessarily the reality that shapes us, but the lens through which your brain views the world that shapes your reality. And if we can change the lens, not only can we change your happiness, we can change every single educational and business outcome at the same time." -Shawn Achor
81. 
82. "Poetry, wisdom, and grace can be found in the words of people all around us when we simply take the time to listen." -Unknown
83. "Nobody gets to tell you how big your dreams can be." -Rachel Hollis
84. "Every saint has a past, every sinner has a future." -Oscar Wilde
85.
86. 
87. "There are 2 ways you can get through pain: let it destroy you, or use it as fuel to drive you, to dream bigger, and work harder. -Taylor Swift
88. "Let every situation be what it is, instead of what you think it should be." -Unknown
89.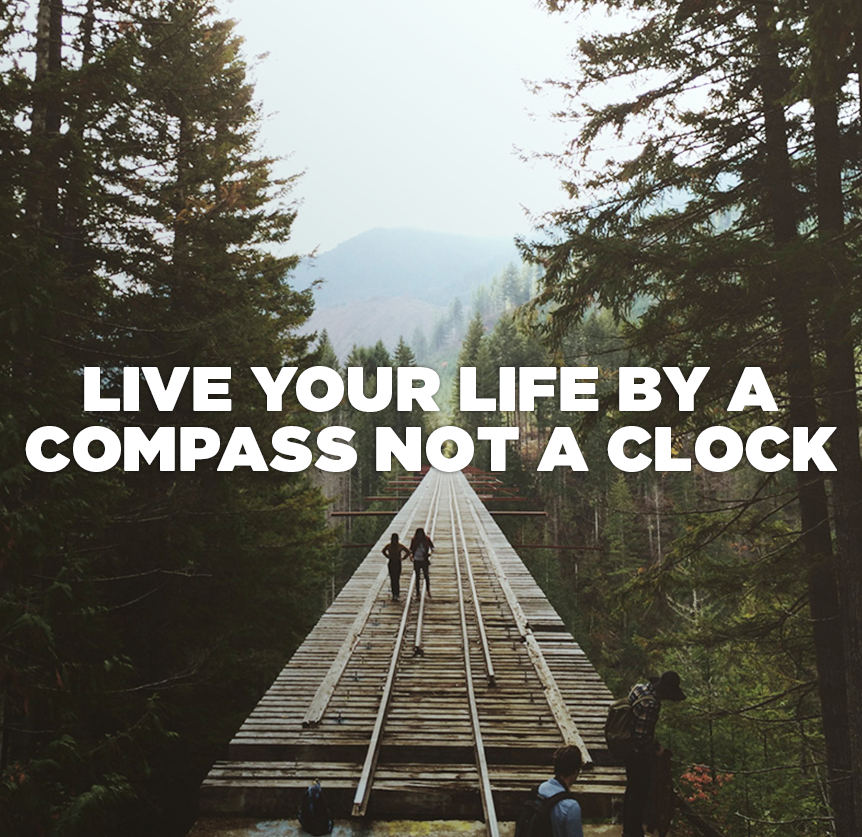 90. 
91. "Every day is a new beginning. Take a deep breath, smile, and start again." -Unknown
92. "A large majority of people on this planet do not have perfectly symmetrical faces, are not a size 6, do not have a 6-pack or naturally dewy skin. But what we all are is beautiful." -Lauren Conrad
93.
94. 
95.
96. "The future can be better than the present, and I have the power to make it so." -David Brooks
97.
98. 
99.
100.
Thanks for reading! Talk to you soon,
Pin This: